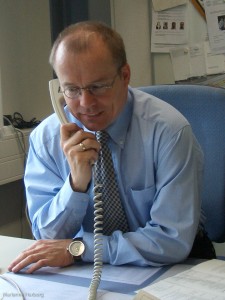 My name is Christian Kruse. I am Professor for Applied Business Information Systems (Wirtschaftsinformatik). Teaching and research focus on the following topics:
– Business Process Management & Automation
– Digital Commerce / E-Commerce
– Service Engineering
– Business Rules Management
Prior to joiníng the Westfälische Hochschule in 1998 I was employed at Deutsche Bank – the leading German financial institution – and in charge of several international IT-projects. I hold a PhD in Economics (it was acutally applied computer science – but my professor was part of the Economics Department) and a Diploma in Industrial Engineering.
I am 52 years old, married and proud father of two teenage daughters who are making their way through puberty ;-)).
I am really looking forward to this joint project effort.