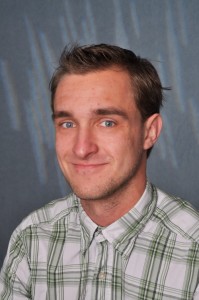 Johannes is an 29 year old software engineer from Bocholt, Germany.
At first he did his apprenticeship as computer scientist in a small IT company in the near of Düsseldorf.Main foucs his work was developing and testing of several php and Java applications. After the final exam he was able to do several customer projects as test consultant.
The most interesting were a VoicePortal for a well-known german bank and an administrative system / payment system for the german agency of work, which is closely related to the Federal Ministry of Labour and Social Affairs. His tasks were mainly located in the testing area ( automated GUI tests ) as writing and executing test, administration of the testinfrastructure and coding and maintenance on the test scripts.
Then he started to do his Bachelor back in Bocholt at the University of Applied Sciences.
After three years of studying he holds now a degree as Bachelor in Information Technology.
Because it was such a success, he decided to invest two more years and do the master in Distributed Systems. To keep in touch with the industry he works as a student at Capgemini, Düsseldorf.